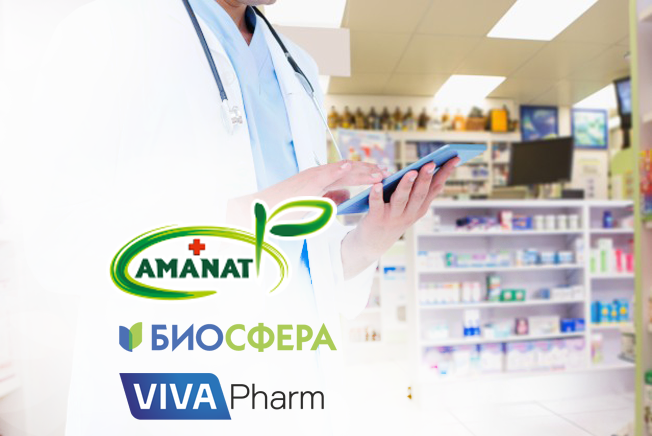 Effective distribution is a mechanism of great sales
24 September
The VIVA Pharm Company is already long ago developing partner relationships and improving work performance with distributor Company "Amanat" and beginning from 2016 year it is actively expanding the line of supplied products both in wholesaler of LLC "Amanat" and in retail network of pharmacies "Biosphere".
Having been exchanging with advanced experience and resources for mutual profitable partnership, we successfully use the tools for improvement of production output and we help to each other in achievement of business goals. Also we participate in various pharmacies' projects, conducted by pharmacies network "Biosphere".

Result of cooperation of two companies with effective management, seeking to get with the times and quickness of reaction for changes and demands of market has increased the sales and coverage of products, promoted by VIVA Pharm Company. Upon results of first half of 2017 year, our company was awarded by network of pharmacies "Biosphere" as "Dynamically developing business-partner".

We hope for further growth and active joint efforts in achievement of new qualitative development of distribution.