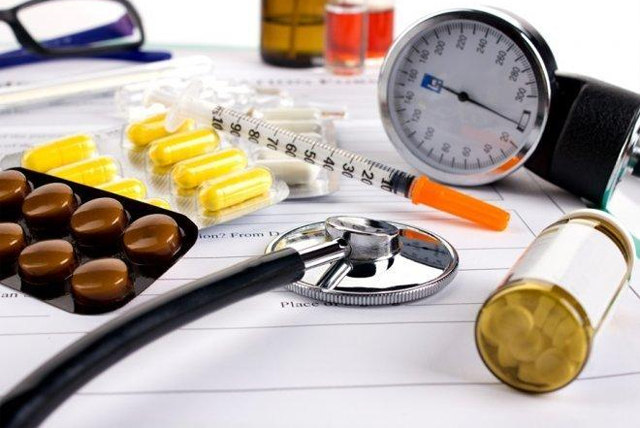 The place of sartans in the therapy of arterial hypertension and chronic heart failure.
31 March
On May 31, V Republican Scientific and Practical Conference "New Trends and Guidelines in Clinical Practice" was held, organized by the "Kazakhstan Cardiology Society". The event was dedicated to the most important achievements and new directions in the diagnosis and management of cardiovascular diseases, the implementation of high standards of cardiac care to patients, and the wide and effective application of the principles of evidence-based medicine (EBM). The conference focused on updated recommendations of the European Society of Cardiology Clinical Practice Guidelines of the Republic of Kazakhstan on the treatment of acute myocardial infarction, arterial hypertension, atrial fibrillation, acute and chronic heart failure, comorbid conditions, multifactorial prevention and rehabilitation of patients with cardiovascular diseases.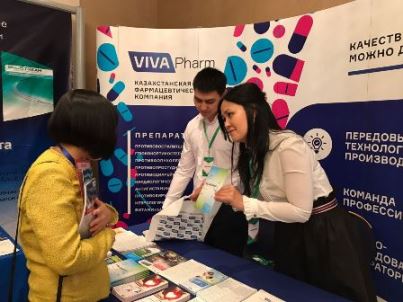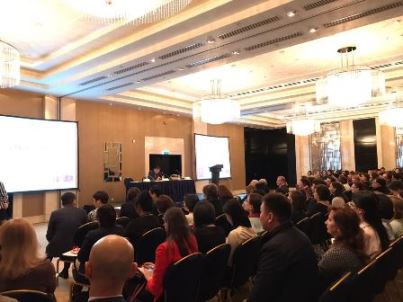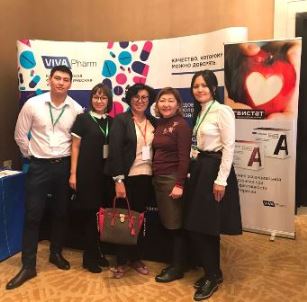 VIVA Pharm company acted as co-sponsor of the conference, taking part in the exhibition and giving the report of Mukatova Aigul Moldashevna, Candidate of Medical Science, associate professor at the Department of general medical practice, therapy, pulmonology, rheumatology of Kazakh Medical University of Continuing Education on "The place of sartans in the therapy of arterial hypertension and chronic heart failure".

The bullet points of statement
Arterial hypertension dominates among cardiovascular diseases and, despite of a large number of antihypertensive medications, continue to be a relevant issue in cardiology. This disease is called the main noninfectious pandemic of the XXI century and is one of the most important and modifiable risk factors for cardiovascular complications.
Over the past 25 years, the pathogenesis of cardiovascular diseases is considered as a single cardiovascular continuum. The development of this concept was largely resulted from the understanding of the special role of therenin-angiotensin-aldosterone (RAAS) in the development of cardiovascular pathology. Chronic activation of RAAS is presented by an increase in blood and tissue content of its active peptide, angiotensin II. Angiotensin affects the type I and II receptors. Most of the effects associated with activation of RAAS related to the effect of angiotensin II on angiotensin-1 receptors.
Angiotensin II Receptor Blockers is one of the modern classes of antihypertensive medications. One of the representatives of this group is candesartan. The high antihypertensive efficacy of candesartan most likely related to the binding behavior of candesartan to angiotensin II receptors. A prolonged antihypertensive effect was demonstrated in a Y. Lacourciere's multicenter, double placebo-controlled comparative study. Angiotensin II receptor antagonists differ from each other in efficacy.
In addition, close attention is paid to the importance of fixed-dose combination antihypertensive drugs.
Fixed-dose combinations have benefits, such as:
- A greater degree of reduction of blood pressure;
- A greater number of patients with response to treatment;
- The best level of achievement of target blood pressure in comparison with monotherapy;
- Reduction of adverse events due to low doses of individual components and mutual compensation of adverse events.