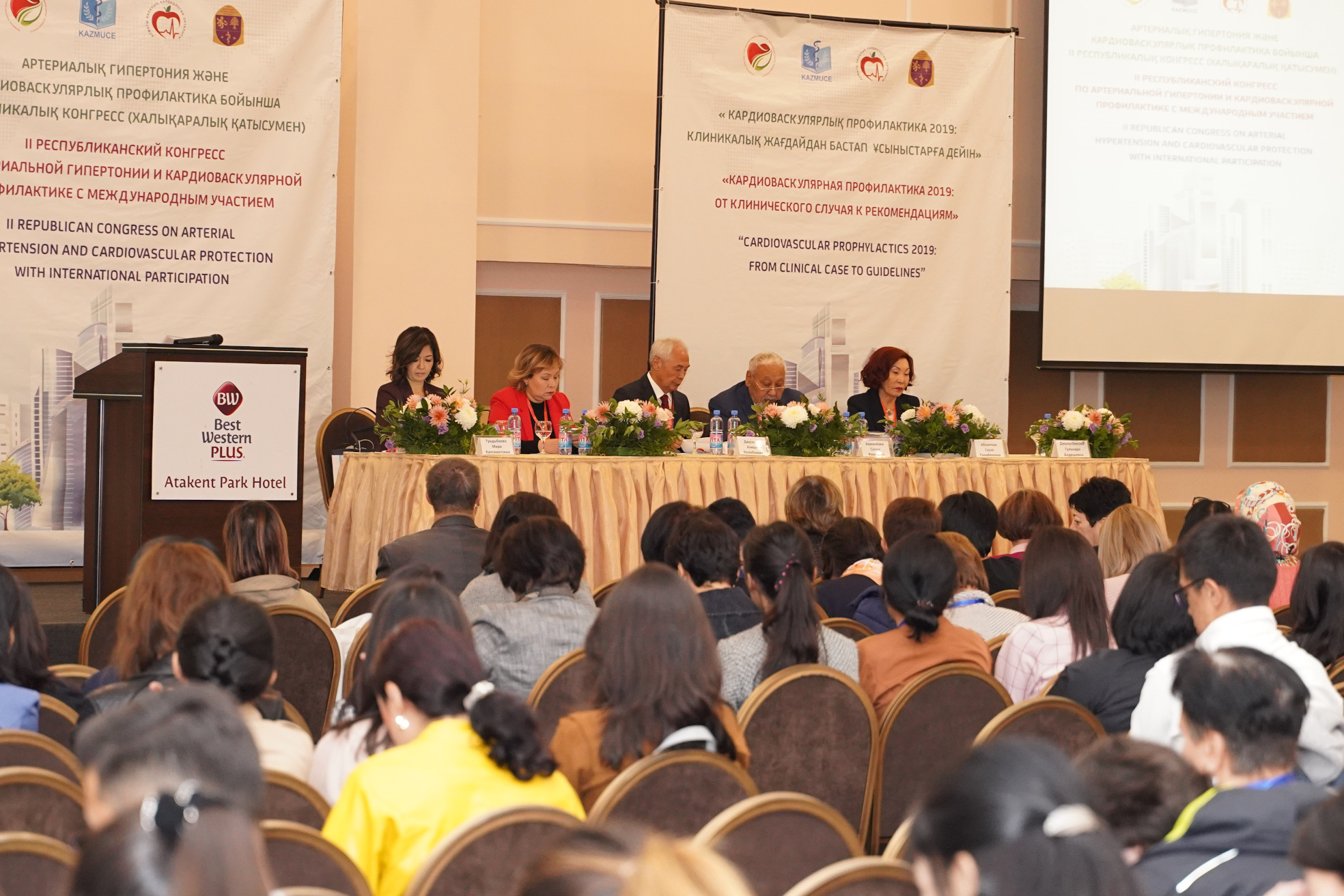 Cardiovascular Prevention 2019: from Clinical Case to Recommendations
16 October
On October 10-11, 2019, the II Republican Congress on Arterial Hypertension and Cardiovascular Prevention with international participation was held in Almaty.
The event was dedicated to informing the medical community on the recent achievements in the field of hypertensiology, cardiovascular prevention and treatment of cardiovascular pathology with an emphasis on comorbid patients.
VIVA Pharm was one of the sponsors of the Congress and participated actively in the sessions.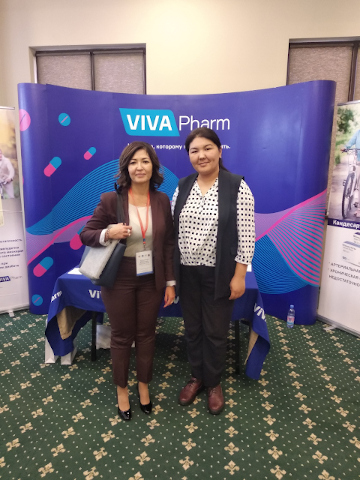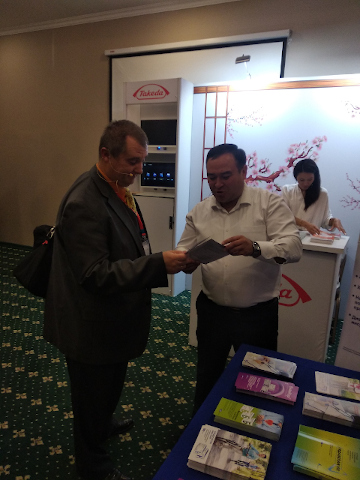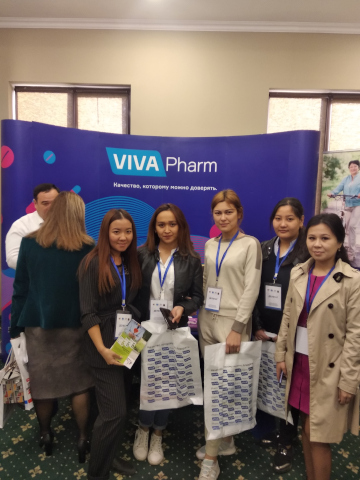 There was a great interest among physicians in the report entitled "Arterial Hypertension and Chronic Brain Ischemia" of Meiramgul Kapsimetovna Tundybayeva, MD, Vice President at the NGO Society of Specialists in Arterial Hypertension and Cardiovascular Prevention, Professor of the Department of Cardiology at NCJSC KazNMU named after S.D. Asfendiyarov, and Professor of the Department of Cardiology at JSC KAZMUNO.
Key messages of her speech:
AH is the leading risk factor for the development of cognitive impairment;
Cognitive disorders in AH are the most common clinical manifestation and progressive condition;
Control of blood pressure in middle age prevents the development of dementia in the elderly and improves cognitive function;
For all patients with AH and the history of ischemic stroke or TIA, the target value of the SBP is 120-130 mm Hg;
The recommended antihypertensive strategy for the prevention of strokes is a combination of RAAS blockers with CCBs or thiazide-like diuretics;
As part of the report, data from a new study "A clinical assessment of efficacy and safety of the antihypertensive drug VivaCor® in patients with arterial hypertension" were presented.
Investigators: M.K. Tundybayeva, G.A. Dzhunusbekova, T.N. Leonovich, M.S. Yeshniyazova.
The aim of the study is to assess the effect on the SBP and DBP parameters in patients with AH when taking VivaCor® and to evaluate the efficacy of VivaCor® on the cognitive function of patients.