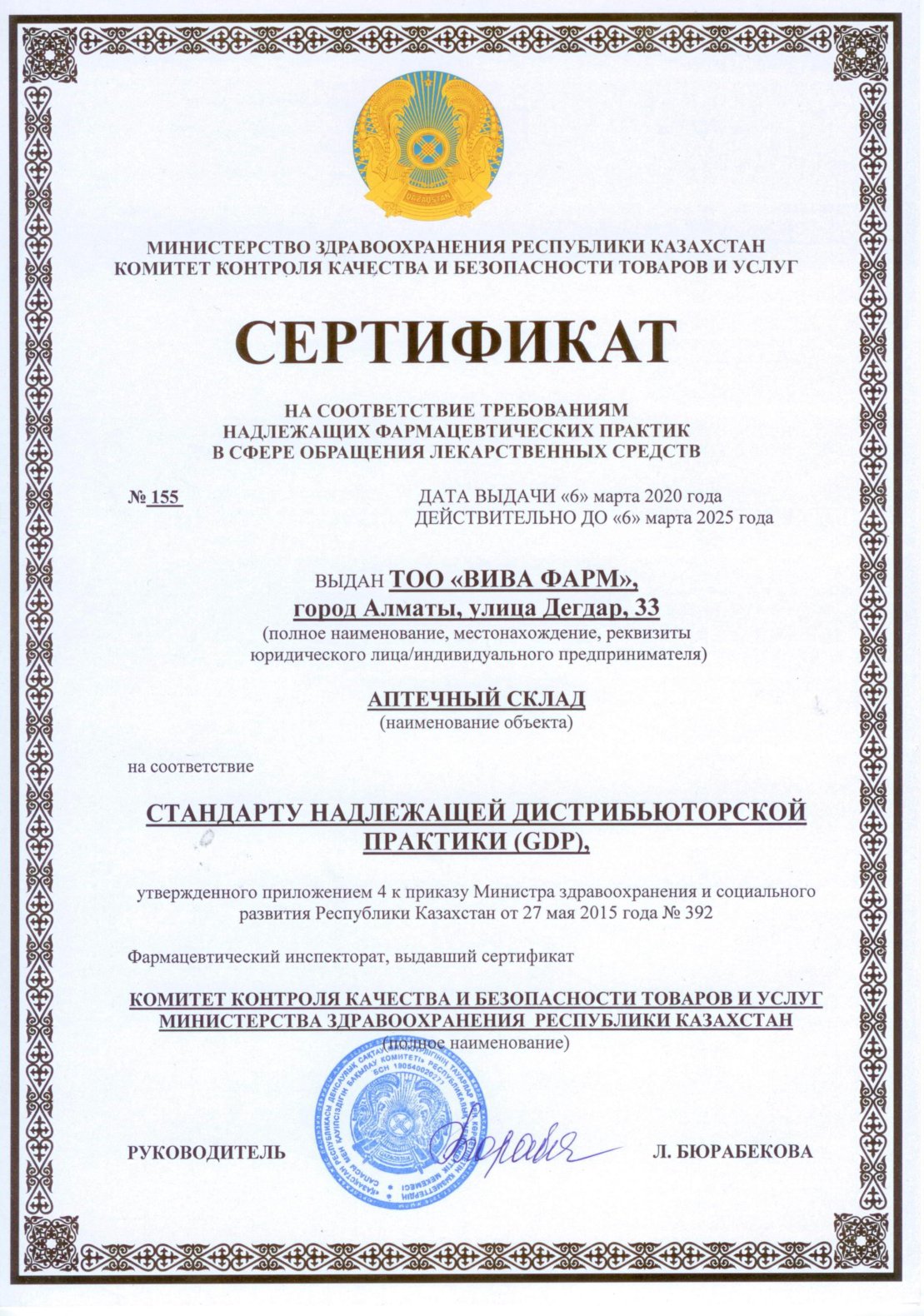 Obtaining a GDP Certificate
26 May
VIVA PHARM company once again confirmed its desire for a high level of services by passing an inspection of the pharmacy warehouse of VIVA PHARM LLP at the beginning of this year for compliance with the Standard of Good Distribution Practice (GDP), approved by order of the Minister of Health and Social Development of the Republic of Kazakhstan dated May 27, 2015 No. 392.
Obtaining a GDP Certificate indicates that the Company has a drug quality management system. We strive for high standards in the implementation of storage, transportation and distribution processes, while maintaining not only the appropriate level of state quality standards, but also the international requirements that guide our partners - foreign suppliers, with whom VIVA PHARM LLP has been working for several years.
The company pays great attention to the key links of the quality management system: premises, equipment, operating systems, vehicles, ensuring compliance with the quality, effectiveness and safety of medicines, but the most important resource in solving the tasks in the field of quality, the Company considers qualified personnel, level of knowledge and skills which is constantly being improved, which is the key to our success.