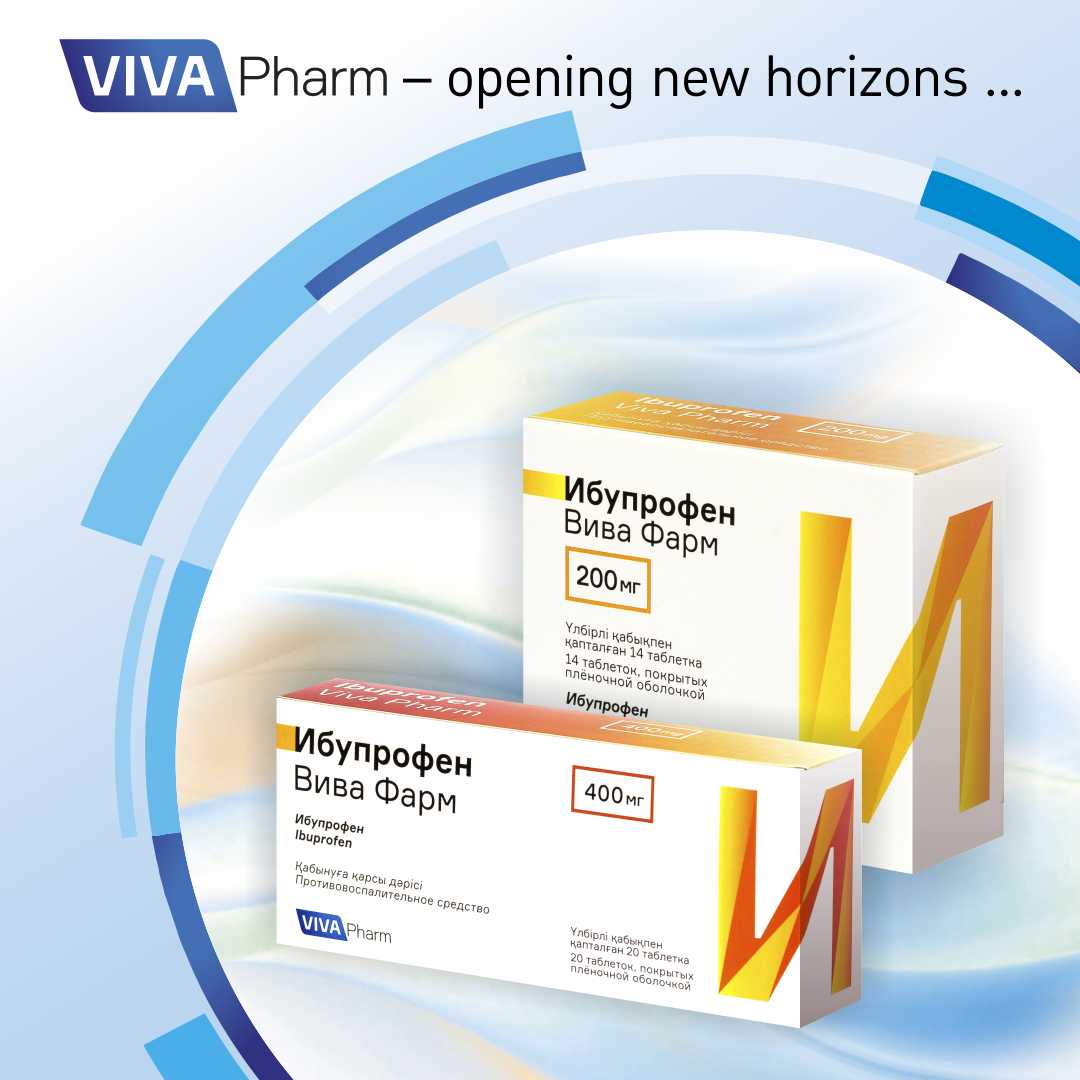 VIVA Pharm - opening new horizons...
10 September
Since 1999, VIVA Pharm has been striving to improve the health and quality of life of patients in different countries, meeting the need for modern, effective and safe medicines.
Taking medicines to foreign markets is not an easy process. Over the past year and a half, a team of professionals from the registration department and the production site, having shown high competence, overcame various obstacles and successfully completed the introduction of the popular - Ibuprofen.
In August 2021, Ibuprofen Viva Pharm was registered in the state register of medicines of the Russian Federation, and in the spring of 2022 high-quality and affordable Ibuprofen of Kazakhstani production will be available to the Russian consumer in dosages of 200 and 400 mg.
Ibuprofen Viva Pharm is a non-steroidal anti-inflammatory drug that is used to reduce pain, fever and relieve inflammation in various diseases, such as headache and toothache, rheumatoid arthritis, osteoarthritis, dysmenorrhea, bruises, to combat fever in ARVI, etc.
This event once again confirms the high level of trust in the VIVA Pharm brand. When you make a choice in favor of medicines from our company, you can be confident in the effectiveness and safety.
As part of increasing its export potential, VIVA Pharm will soon introduce other drugs to the Russian market.