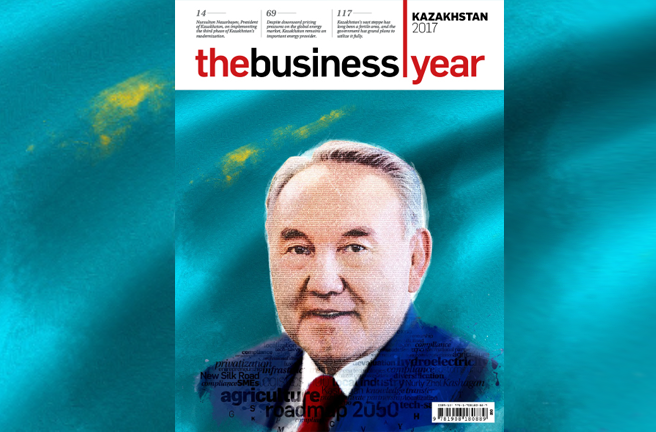 The Kazakhstani pharmaceutical sector is developing rapidly, and these pharmacies are at the forefront of its evolution
15 September
Europharma is currently engaged in pharmaceuticals distribution in Kazakhstan. Do you intend to start manufacturing drugs here?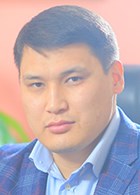 Ruslan Berdenov One of our goals is to produce pharmaceuticals in Kazakhstan. In terms of the timeframe, we have processes ongoing at the moment for production. It is not feasible to produce just for the commercial market in Kazakhstan because local pharmaceuticals manufacturers only have a 10% market share here; foreign manufacturers hold the remaining 90%. Our aim is to produce pharmaceuticals for the government's needs in the public health sector. The pharmaceuticals market is split into two, with 50% of demand coming from the commercial market and the rest from the public health sector. Europharma currently seeks great international partners to go into manufacturing with. A company cannot produce great products in Kazakhstan without western partners because the R&D is not here. It will take around 30-35 years to establish an R&D base in Kazakhstan.
Viva Pharm started in 1999 solely distributing and then built a factory in 2010 to locally produce generics. How have operations changed since then?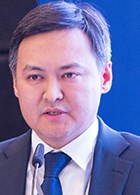 Batyrbek Mashkeyev It is interesting to produce, even just generics. Generics seem simple but in fact our generics are competitive bioequivalent, though the ingredients are a little different. It is interesting compared to mere distribution because we start from zero, buy substances, purchase and maintain technology, and do a bioequivalent study in the hospitals on 18 or 21 patients taking our medicine and compare it with originals. If a hospital or laboratory confirms it is a bioequivalent, then we submit the generic for registration. We do not only deliver products but have received accreditation for two laboratories. We do feel the competition from foreign products as they are well developed and Kazakhstani consumers like products from Europe. When we say this is a local product, unfortunately, people perceive it to be of poor quality, and thus we need to promote this to doctors, who in turn explain to pharmacies and customers that ours is a bioequivalent. We have done a study in clinics and our products have 100% the same ingredients and work the same as other products.
Would the market be more competitive if it was more of a retail commercial pharmaceuticals market?
RB I do not think so. There are two types of pharmaceutical products: over the counter (OTC) medicines and prescription only (Rx) drugs. The government only purchases Rx medicines, and companies cannot sell these drugs over the counter in a retail pharmacy. A new healthcare insurance system will be introduced in Kazakhstan in 2018 and certain things will change. It is great that the government is investing in healthcare and that in the future patients' insurers will pay for their treatment. This is one of the government's healthcare optimization programs.
Will Kazakhstan find its niche in the production of pharmaceuticals or will more complex drugs always be imported?
BM More complex drugs will come from abroad because we do not have the capabilities here yet to produce them. From history, we know we cannot find molecules within 10 years if others have spent 100 years to find these great molecules. Companies need a background because they cannot produce from nothing; they have to spend millions of dollars and need extensive experience and the right culture in order to produce. We can only do great quality generics or biosimilar, which is also an interesting niche for local producers. There are biotech products that are expensive and in great demand; however, here we can produce biosimilar.
What are your plans and expectations for 2017?
RB For 2017, our goal is to grow by 50%. We have targeted certain projects and will move forward with those. The main breakthrough for us will be in the public sector, retail and online sales. In 2016 we signed contracts for exclusive products with certain large global companies. I believe we can meet our targets in 2017. A good margin in our market is 10-15%, but in 2016 the margin was lower. We will have to increase our turnover to compensate for this. Europharma took a number of steps in 2016 to optimize our performance and operations. For example, we have made improvements to our IT systems for our pharmacy chains and our wholesale and commercial operations. Growth of 50% for 2017 is realistic
BM My goal is to produce quality products and become popular with certain OTC products. We seek to be successful with our Vitamin C 500 mg or painkillers and want to be the local leader in cardiovascular medication. The sector has not been majorly impacted by the devaluation; people get sick and need to take their medication. The sector will start growing again, especially with the introduction of mandatory insurance. Perhaps the Eurasian common market will bring about more competition and we will be able to register with this Eurasian market. The outlook is great.
Source
https://www.thebusinessyear.com/kazakhstan-2017/pharmacies/b2b