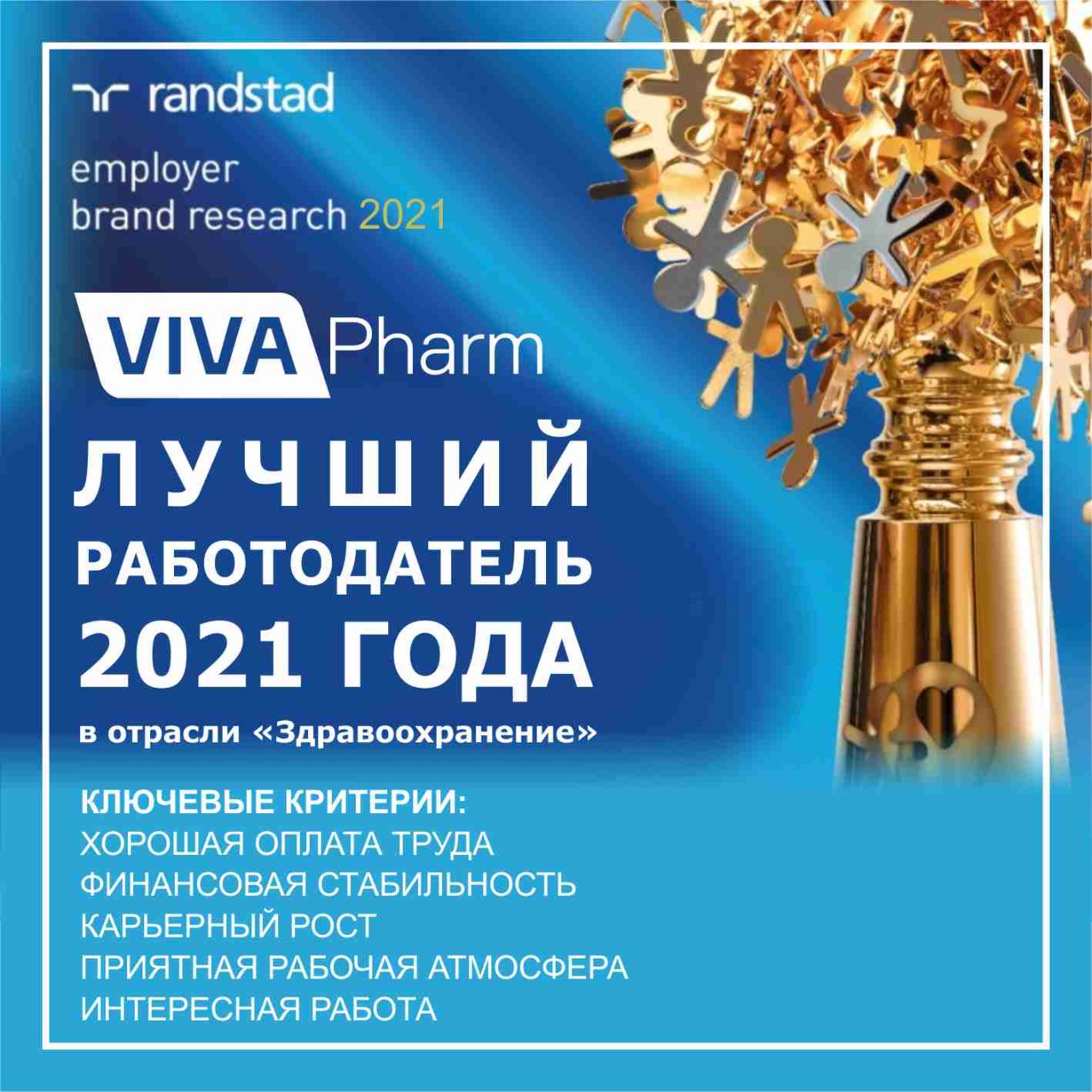 VIVA Pharm is the best employer of the year in health care
30 April
Dear friends,
We are pleased to inform you that annual official ceremony Randstad Employer Brand Research had place on 27 April 2021.
Randstad research is performed in 34 countries, collectively spanning over 80% of global economy and demonstrates appeal of employer brand.
The value of research is that it studies not what employing company offers, but how it is perceived by people.
The following parameters became the key criteria of choice in nomination: good salary, financial stability, career development, good working climate and interesting job.
Top three nominees in health care nomination "Employer of choice" included VIVA Pharm, STADA CIS and Dr.Reddy's. Pharmaceutical company VIVA Pharm became the best.
We would like to express gratitude to the project initiator - international holding Randstad and to the company ANCOR for award organizing.
We are delighted to win such a prestigious award.
Following corporate slogan «Quality you trust», we are constantly striving to staff development and strongly believe that it is the way to new achievements in gain in patient health and quality of life.