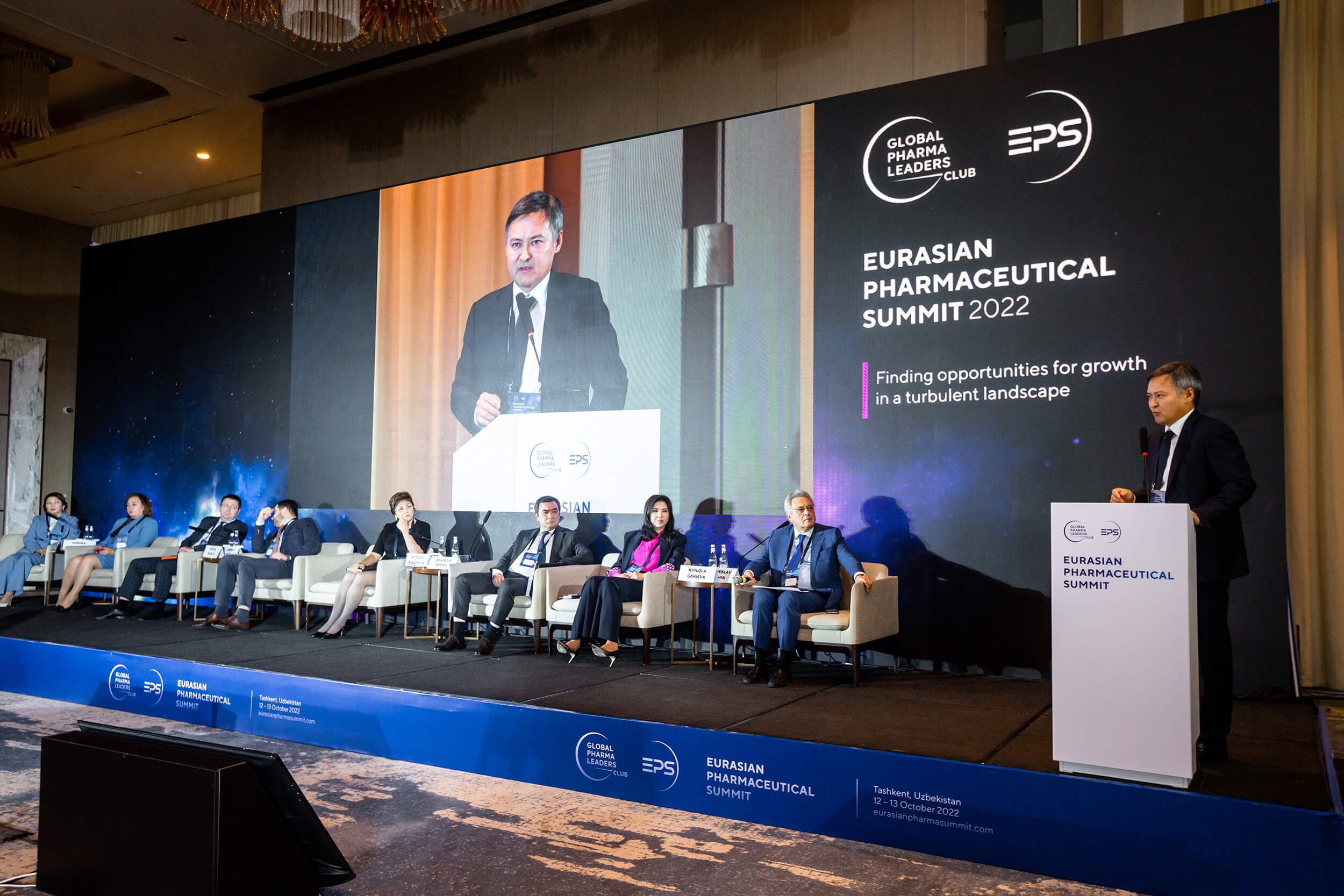 Eurasian Pharmaceutical Summit
27 October
On 12-14 October, the Eurasian Pharmaceutical Summit important event in the pharmaceutical sector of Asia and CIS countries has taken place in the capital of the Republic of Uzbekistan.
The Summit has integrated the leaders of sector of CIS countries, the largest local and international pharmaceutical companies, the representatives of the public health state authorities in the region for discussion of the relevant issues of strategic development of the industry and the drugs market of the region.
Work of action distinguished by the modern and dynamic approach, plenary sessions were alternated with panel discussions sessions.
Team of "VIVA PHARM" headed by the founder, Batyrbek Aukenovich Mashkeyev has actively participated in the work of this representative congress.
The relevant issues of interaction in the course of creation of stimulating competitive environment for the companies-manufacturers and role of the state in regulation of this process were discussed during public speaking of B. A. Mashkeyev in the session "Development of the State Procurement System as guarantee of enhancement of accessibility of drugs to the patients".
Recognition of merits in the field of manufacture of qualitative and modern drugs, which celebrated of victory in nomination "Local Company of the year" became a blessed and important event for the company "VIVA PHARM".
«We are grateful to the organizers of the Summit and appreciate highly recognition of our colleagues", told Batyrbek Aukenovich. "This award is inspired us for new achievements. We continue to develop manufacture of qualitative and accessible drugs for Kazakhstan and the countries of Eurasia".